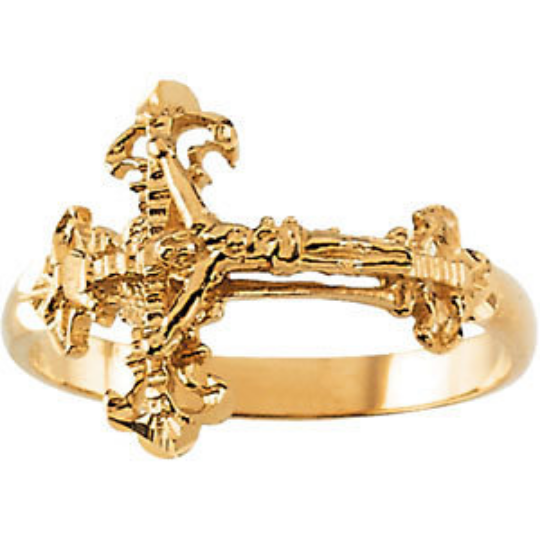 Religious Jewelry Ladies Crucifix Ring 14kt Yellow Gold Cross Ring Size 3 4 5 6 7 8 9 Plus Half Sizes
Regular price $225.00 Sale
14kt Yellow Gold Ladies Crucifix Ring in a beautiful diamond-cut design.
Done very elegantly in a shiny polished design the ring is very unique and beautiful to look at.
The quality of the ring is excellently done very nicely, polished to a great finish. 
It takes 5 to 10 days to assemble & mount any stones if they apply to this ring.
The ring can be any size between 3 to size 9 half sizes and quarter sizes available.
Thank You