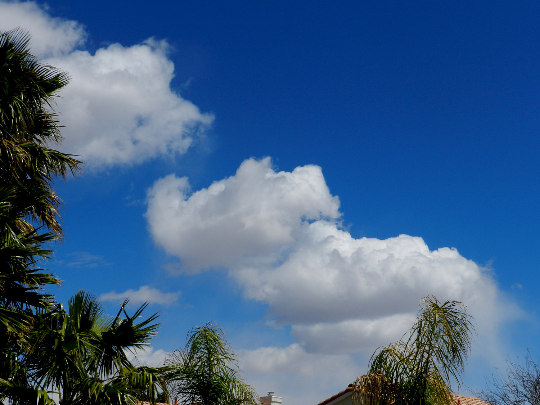 Photograph 8x10 Picture Natural Animated Characters Blue Sky Palm Trees Calm Day Peaceful Animated
Regular price $10.95 Sale
One of a kind great Photograph of a Natural phenomenon Animated characters in our skies above. The clouds seem to form this beautiful picture of what looks to be a bear, a duck or an elephant.
Depending on your imagination! With a beautiful blue sky background & palm trees, a calm and peaceful day over a sunny Las Vegas sky view.
Great image to brighten up a child's room or any part of your home! I love taking pictures of clouds in the sky.
I hope you enjoy this one as much as I do! The print comes in an 8 x 10" Kodak premium paper for photos.