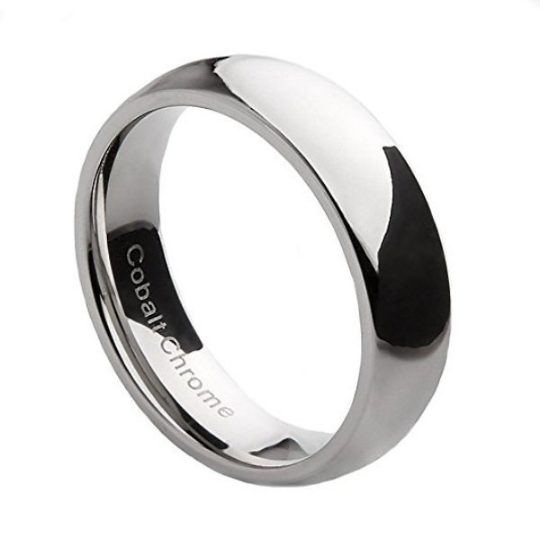 Cobalt Chrome Classic Dome Wedding Band 6mm Comfort Fit High Polish Finish Available Sizes 7 7.5 8 8.5 9 9.5 10 10.5 11 11.5 12 12.5 13
Regular price $229.00 Sale
Cobalt chrome classic 6mm dome wedding band with a beautiful high polish design.The ring has a width of 6mm and a comfort fit for a better fit.The available sizes are 7, 7.5, 8, 8.5, 9, 9.5 10,10.5, 11, 11.5, 12, 12.5, 13.
As a result it resist scratching and wear to a greater degree than precious metals. In addition to being a harder metal, Cobalt Chrome is also extremely strong. In jewelry, Cobalt Chrome rings are shatterproof, as well as being able to be made into any number of fascinating designs.
Please allow 7 to 10 business days for delivery. A BEAUTIFUL RING BOX IS INCLUDED WITH YOUR PURCHASE.
Thank you